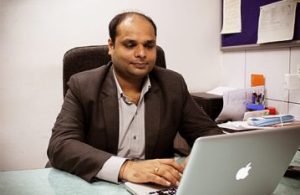 Human Resource Department, Head
Mr. Himanshu Agarwal serves as Head of human resources, where he has overall responsibility for human resources strategy and related activities for OM Logistics.
Himanshu Agarwal is having a decade experience of human resources in OM Logistics Ltd. A Post-graduate of Appejay University, he joined OM Logistics in 2010 as a logistics Senior HR representative. In 2012, he was promoted to human resources head at OM Logistics.
He has been a champion of leadership development, talent recruitment and diversity.