In the current scenario, increasing the use of electric vehicles in logistics is an important step toward reducing carbon emissions & maintaining a more sustainable transportation system. The use of Battery Vehicles in logistics is gaining momentum in India due to conducive government policies and increasing awareness among people & key stakeholders. E-Vehicles are gaining significant attention in the logistics industry due to their potential to reduce harmful gas emissions & improving air quality.
Electric automobiles offer several important benefits in logistics. Here are some important benefits of EV's in logistics:
1. Environmental Sustainability: EV's produce zero emissions resulting in lesser pollution as compared to conventional vehicles. This is particularly significant in urban areas where logistics operations often contribute to air quality issues. By switching to EV's logistics companies can contribute to a cleaner and healthier environment. Also, they are more energy-efficient as compared to diesel/petrol engine vehicles. Non-engine vehicles are supposed to survive for longer periods of time & are expected to play a crucial role in logistics in the future.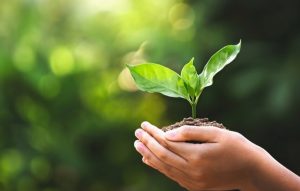 2. Cost Savings: While the upfront cost of EVs may be higher than that of engine vehicles but they offer significant long-term cost savings. They have lower operating costs due to the lower cost of electricity compared to fuels.
3. Noise Reduction: EV's produce less noise as compared to traditional vehicles. in urban logistics, where noise pollution is a big concern. They offer a silent alternative & lead to improved working conditions for drivers with less noise impact on residential areas.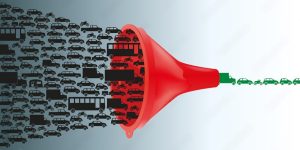 4. Government Incentives: Many governments around the world are offering various incentives in the form of grants, subsidies, tax benefits, etc. Logistics companies are taking advantage of these incentives which is helping to accelerate the use of more and more electric fleets.
5. Brand Reputation: Adopting EVs in logistics demonstrates a commitment to sustainability and environmental responsibility. This can enhance the brand reputation of logistics companies, attracting environmentally conscious customers and partners. It also aligns with the growing consumer demand for eco-friendly products and services.
6. Fast Charging Infrastructure: The advancement of high-speed and ultra-fast charging technologies is improving the practicality and convenience of EVs. Faster charging stations, such as DC fast chargers and ultra-fast chargers, are being deployed along major highways and in urban areas. These chargers can provide significant ranges in a short amount of time, making long-distance travel more feasible and reducing charging wait times for EV owners. The increase in fast charging infrastructure is an important trend in the development of electric vehicles (EVs) and their widespread adoption. As the market share of electric vehicles continues to expand, there is a rising demand for convenient and efficient charging solutions. In India, with the help of Government's proactive approach the charging infrastructure is getting better day-by-day resulting in enhancement of public charging infrastructure.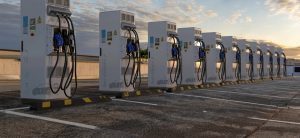 7. Alliances and Joint-ventures: Association between automakers, utilities, charging network operators, and government entities is crucial for the expansion of charging infrastructure. These partnerships help streamline the installation process, ensure the exchange of relevant information with the help of software among different charging networks, and leverage the expertise of various stakeholders to address infrastructure challenges effectively.
These changing trends are strengthening the development of better EV infrastructure, making E-Vehicles more convenient and appealing to a wider range of consumers. The future of electric vehicles in the supply chain is encouraging. Also, technology is getting better day by day, and charging infrastructure is improving. EVs are expected to become a mainstream choice for transportation and logistics, driving the transformation toward a greener and more efficient supply chain.